Chris Harris was at the Nurburgring this last weekend for a first test in the Porsche 911 GT3 RS that he will race with Walter Röhrl at the Nurburgring 24hr...May 15th and 16th.
"So it all begins today. Test started at 10am. This is the GT3 RS: standard car on slick tyres. VERY EXCITED." -- Chris Harris
"It's even got a number plate!"
-- Chris Harris
"...shares a garage with the Manthay GT3R"
-- Chris Harris
"GT3 R Hybrid has the most bizarre front camber setting ever. Seems to be very quick too."
-- Chris Harris
Some pics from Saturday ...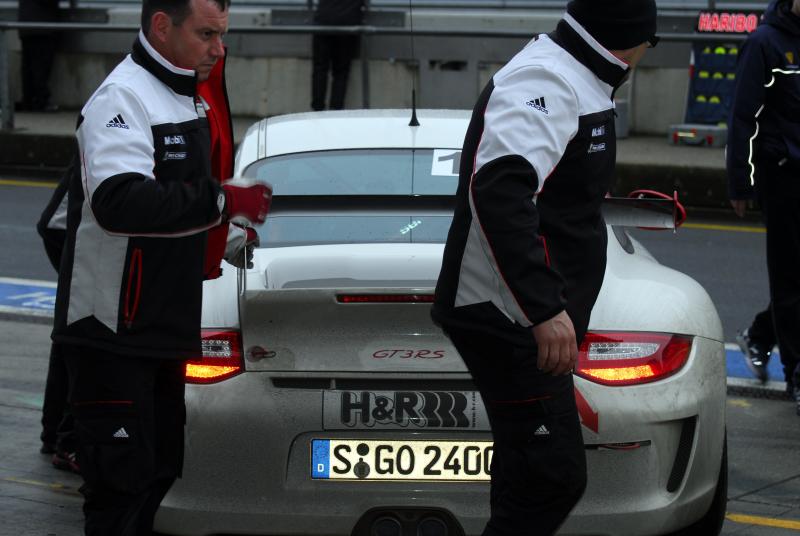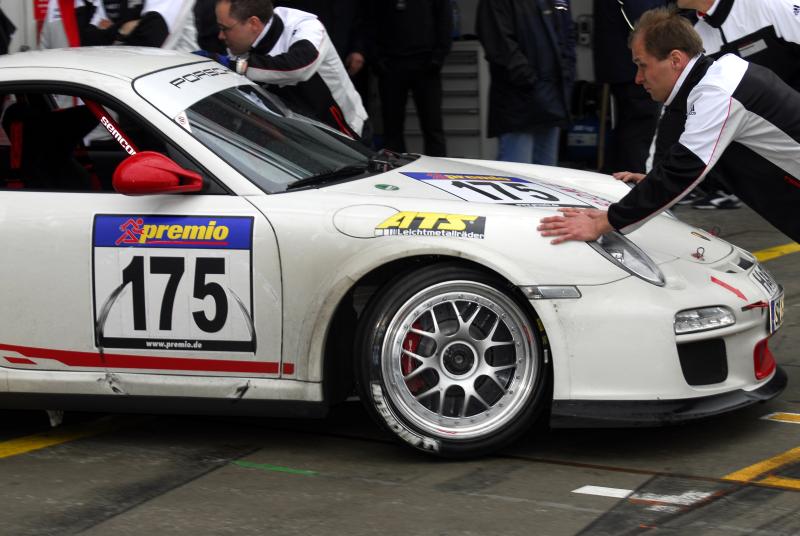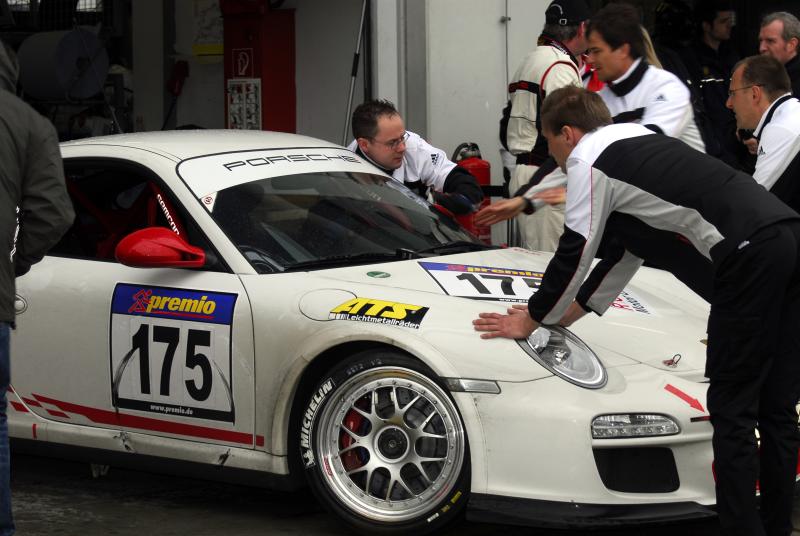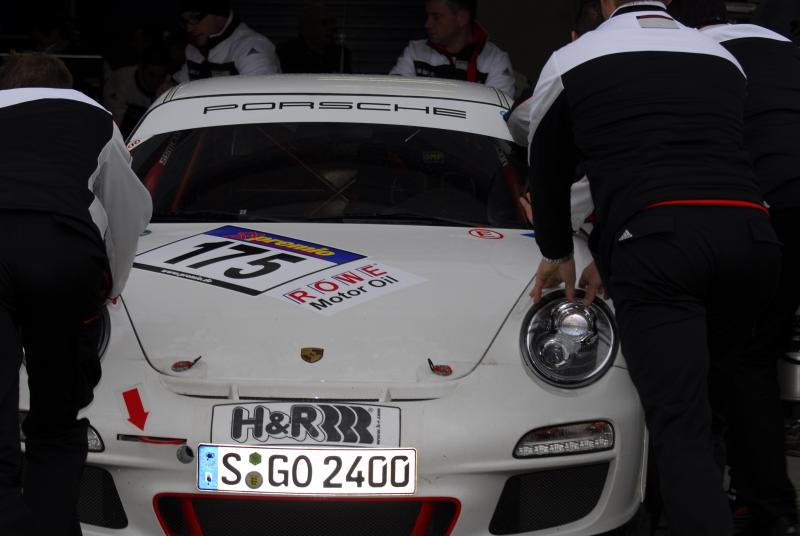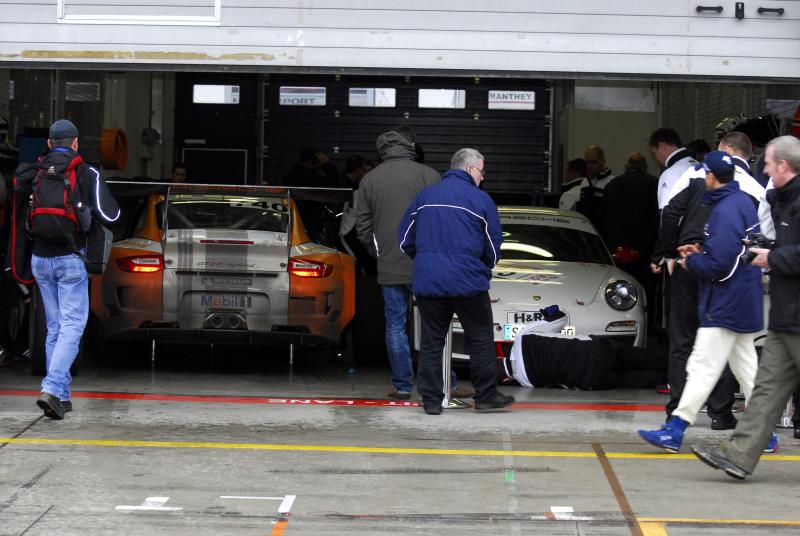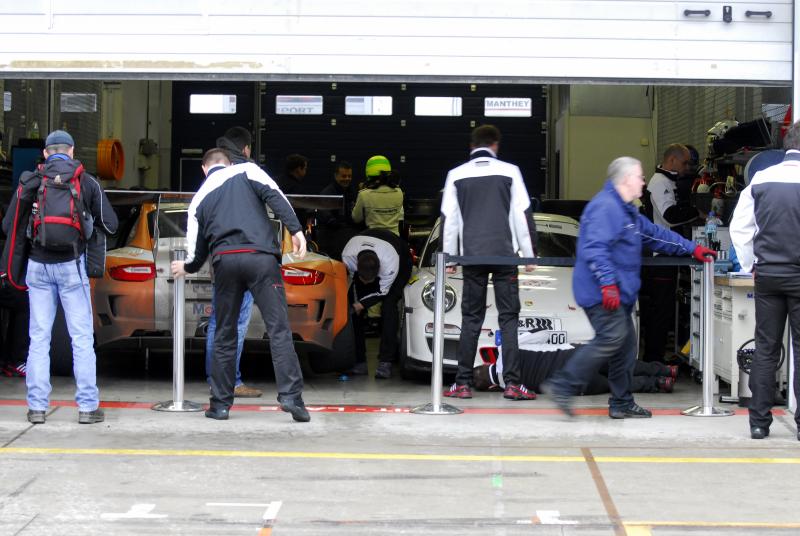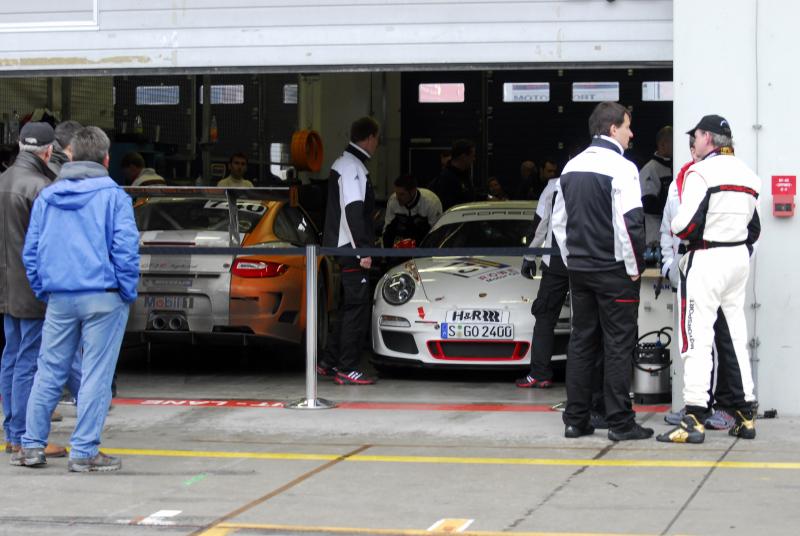 via pistonheads
Porsche ambassador and test driver - and double World Rally Champion - Walter Röhrl will compete in the Nürburgring 24 hour race in Germany on May 15/16 in a Porsche 911 GT3 RS, and British motoring journalist and race driver Chris Harris will be joining the German motor sport legend in the Porsche factory-supported team.
In a driver line-up that mixes youth with experience, 35-year old Chris will be sharing the driving with Röhrl (63) and also former German Touring Car Championship driver Roland Asch (59) and fellow motoring writer Horst von Saurma (55). All drivers know the Nürburgring Nordschleife like the backs of their hands and have contested Germany's greatest long distance motor race several times. 2007 in the cockpit of a Porsche 911 GT3 Cup race car. During the 2008 season, Harris finished in tenth place with a 911 at the Nürburgring long distance championship (VLN). His 911 racing experience also includes two guest appearances in the Porsche Carrera Cup Great Britain, where he scored sixth and seventh place finishes. "I am thrilled and honoured at the prospect not only of representing Porsche in this great race but also driving alongside Walter Röhrl, a driver who has been a hero of mine for many years," said Chris, who is preparing for the endurance race with the assistance of the Porsche Human Performance Centre at Silverstone. Double German Touring Car vice-champion Roland Asch has tackled the 24 hour event in the Eifel Mountains more than a dozen times. In 2004 he secured fifth overall. The foundation for Asch's career was laid in Porsche single marque race championships. Contesting the Porsche 944 Turbo Cup, the German proved to be virtually unbeatable, winning the Championship three times straight. In 1991, he claimed the Championship title of the Porsche Carrera Cup Deutschland. Already in the 2010 season, Asch has a race track marathon behind him, contesting the Dubai 24 hour race where he fought long and hard for the lead at the wheel of a Porsche 911 GT3 Cup, until his retirement. At his debut race in 1987, Horst von Saurma was Asch's teammate in the 944 Turbo Cup. It didn't take long for the Nürburgring-Nordschleife to become the favourite circuit of the Editor-in-Chief of the specialist motoring magazine Sport Auto. Since 1988, von Saurma has contested the 24 hour classic twenty times. In 2001, the 55-year-old shared the cockpit of a Porsche 911 GT3 R with a line-up that included Porsche works driver Timo Bernhard. As a journalist, he regularly conducts tests on the Nordschleife and in 2004 even set a lap record with a Porsche Carrera GT. In preparation for the 24 hour marathon, Röhrl and his fellow racers aim to contest two VLN races with their 450 hp Porsche 911 GT3 RS. "I'm sure we will quickly familiarise ourselves with the track and the car," said a confident Röhrl, who last raced in the Nurburgring 24 Hours in 1993. "We'll need to practice our pit stops. After all, it was 17 years ago that I last made a driver change at race speed."